Air Optix Colors (without vision correction) are available in 12 colors.
New AIR OPTIX COLORS breathable contact lenses combine beautiful color with high-Dk/t silicone hydrogel material for white, healthy-looking eyes, and an ultra-smooth plasma surface technology for comfortable lens wear.
These lenses have a unique 3-in-1 technology, blending three colors into one to create the natural depth of beautiful eyes.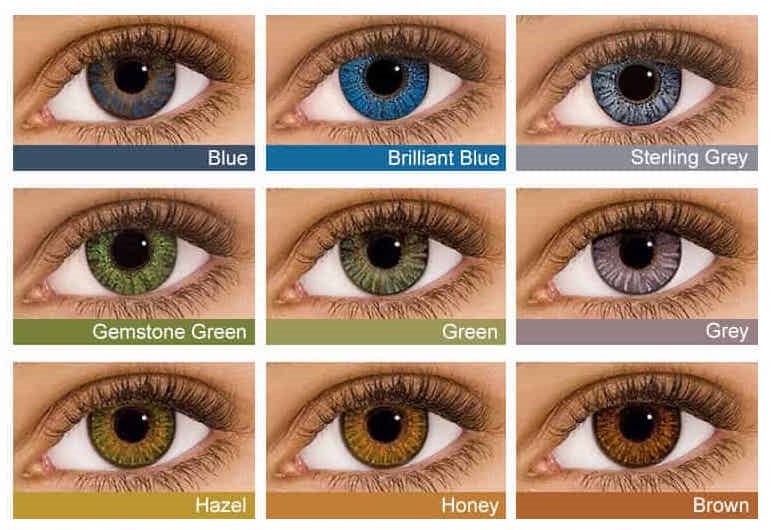 All colors mentioned are only approximate and may appear different on the eye, depending on your eye color.